Facility Waiver
You must fill out a waiver form in order to use our facility. Click the link below to download and print our waiver. Then simply fill it out and bring it in with you.
Booking your party at Jumpin' Jax is easy!
Use this simple form to contact us about your party needs or give us a call.
517.372.4200 to discuss your next party.
When booking your party, keep the following in mind:
Saturday and Sunday party times fill up quickly.
We will accommodate an immediate need with an available time slot.
There is a $100 deposit to book the party.
We will call to confirm the week of the party. Let us know at that time if there are any add-ons or changes.
Party host must provide a guest list the day of the party with first names of all children.
Please do not arrive earlier than 15 minutes before your scheduled time.
At your arrival we will review safety rules and have parents sign waivers.
The remaining balance will be paid for the day of the party.
We accept Visa, Mastercard, and cash.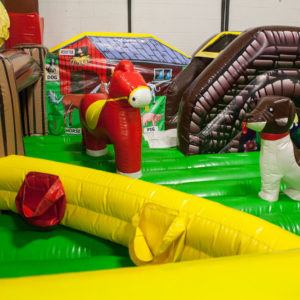 For any cancellations you must call 2 weeks prior to the party date.
You can reuse your deposit for another date within 12 months. If you cancel less than 2 weeks before your scheduled party, you will lose the deposit even if you reschedule.